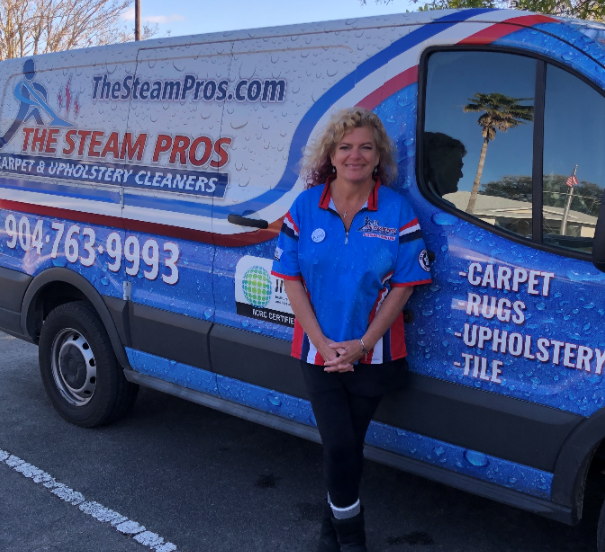 The Steam Pros offers Yulee Carpet Cleaning services to both residential and commercial properties. You'll get only the latest cleaning technology to ensure you receive the best cleaning possible. Plus, we also offer fast dry cleaning and use the highest heat and shortest drying times.
Best Rated Carpet Cleaning in Yulee
Keeping your home clean is important to your health. You can keep your home clean by cleaning your upholstery and carpets and keeping your floors clean. You can also clean your tile and grout lines to keep your home clean. If you have any allergies you can also keep your home clean to avoid the effects of dust and allergens.
Microorganisms and bio-pollutants will accumulate deep down in your carpet and upholstery without the help of professional cleaning. Professional cleaning such as steam cleaning will remove these hidden threats. When you hire The Steam Pros, you hire cleaning experts.
How to Clean a Carpet – The Right Way.
The Steam Pros is a cleaning company who provide a range of cleaning services including new construction. As well, they provide the extra services required to maintain a clean and healthy environment. Whether it's a room remodel or a new business, they do it all. Their cleaning crew will clean your site top to bottom and have it ready to move in.
Steam Carpet Cleaning or Dry Cleaning in Yulee
You get the owner, who will personally clean your carpet in Yulee, Florida.
• Best in the Fernandina Beach area
• Extremely Reviewed
• Ask About our deals
• Steam cleans
• Low-moisture dry cleaning
• Carpet cleaning
• Carpet Stain Removal
• Read our reviews
We Do The Cleaning – You Enjoy The Carpet Cleaning.
If you are looking for a quality cleaning company in the Yulee area, you should check out the Cleaning Guarantee on our website. We have an excellent cleaning service that you can rely on. General info about Yulee.